Catia Classes in Pune. As Per The Requirement Of Manufacturing Process With Interacting As Non-Conventional Method Graphix Technologies Has Designed This CATIA-V5 R20 For New Users Who Want To Become Proficient With CATIA-V5 R20 As Efficient As Possible To Learn Core-Modelling & Surfacing Skills With Included Topics. 
CATIA (Computer Aided Three Dimensional Interactive Application) Dassault Systems Company & Product.
Requirement Of Basic Geometries For Core-Modelling & Surfacing.
Getting Started With CATIA V5 R20 With System Configuration.
BASIC COURSE CONTENTS SKETCHER :-
Profile Toolbar:- Different Types Of Profiles With CATIA Interface, Concept Of Parametric To Draw Profiles Like Line, Rectangle, Circle, Etc
B) Operational Toolbar:- Sketching Techniques, Scaling, Copying, Moving, Rotating, Transfer, Offset, Etc
C) Constraints:- Definition, Dimensional Constraints Like Linear, Align, Geometric Constraints Like Horizontal, Vertical, Tangent, Etc With Respect To ISO Constraint, Under Constraint Or Over Constraints Geometry.
Feature Creation With Basic Features Like Pad, Pocket, Multi Pad, Multi Pocket, Draft Filleted Pad, Hole, Stiffener, Solid Combine, Draft Filleted Pocket, Shaft, Groove, Rib, Slot, Multi Section Solid, Multi Section Pocket, Etc
Dress Up Features Like Shell, Thickness, Round, Chamfer, Draft, Replace Face, Remove Face, Etc
Methods Of Modelling- Plane Offset, Plane At Angle, Plane At Point, Create Axis, Point, Co-Ordinate Sys, Line, Etc
Auxiliary Features Like Mirror, Pattern, Etc
Introduction To Pro-Assembly
Types Of Assembly:-
Bottom Up Assembly With Detail Explanations
B) Top Down Assembly With Detail Explanations
For Bottom Up Assembly
Assembly Constraints :- Static Constraints Like Mate, Align, Insert Etc Working With Package & Flexible Components With Exploded Representation As Per X, Y, Z Direction. Open Components In Separate Window For Constraint Creation,
For Top Down Assembly
Assembly Constraints :- Static Constraints Required Mainly The Ref. Along Surfaces, Along Plane,Mainly It Is Use For Large Assemblies In Which Small Components Will Not Be Assemble By Constraints Easily.
DRAFTING :-
Introduction To Drafting, Drawing With Or Without Template, Formats, Placing General, Projection, Auxiliary, Prospective Views, Placing Dimensions, Overwriting The Dimensions, Etc
Types Of Drafting:-
A) Generative Drafting With Detail Explanations – By Placing The Orthographic Projections In Sheet With Isometric View Which Is Mainly Use For Production In Manufacturing.
B) Interactive (Detail) Drafting With Detail Explanations- By Placing Whole Assembly With Exploded View By Creating Bill Of Material And Balloons Due To Which We Easily Assemble The Assembly In Assembly Line In Manufacturing
ADVANCE COURSE CONTENTS ADVANCE PART MODELING :-
Advance Feature With Boolean Operations On Features, Surface Based Features, Parent-Child Relationship, Pattern-Dim, Design Tables, Family Tables, Catalogs , Parameterization Analysis, Advance Replication Features, Working With External Geometries, Formulas (Relation & Dimensions) With Simplified Representation.
2) MECHANISM: –
Assembly Constraints:- Dynamic Constraints Joints Like Revolute Joint, Prismatic Joints, Cylindrical Joints, Screw Joint, Rigid Joint, Spherical Joint, Planer Joint, Point Curve Joint, Slide Curve Joint, Roll Curve Joint, Point Surface Joint, Universal Joint, CV Joint, Gear Joint, Rack Joint, Cable, Joint Etc
Working With Package & Flexible Components With Connections Like Universal, Gear, CAM With Visual Representation As Per X, Y, Z Direction.
3) ADVANCE DRAFTING:-
Placing Dimensions With 3D Views, Tolerances, Notes, Drafting Tools, Sheets, Bill Of Material, Balloon Creation, Etc
4) SHEETMETAL:-
Introduction, Creation Of Sheet Metal Geometry Like Flat Wall, Base Wall, Wall On Edge, Creating Extrusions, Swept Wall, Conical Wall, Wall With Creating Flange, Hems, Tear Drop, User Flange, Bend From Flat, Rolled Walls With Creating Hopper And Roll Wall, Folding And Unfolding Metal Parts, Mapping The Geometry, Viewing The Sheet Metal Component In Multiple Window And Their Management,
Stamping With Creating Surface Stamp, Bead Stamp, Curve Stamp, Flange Cut Out Stamp, Louver Stamp, Bridge Stamp, Flanged Hole Stamp, Circular Stamp, Stiffening Rib Stamp, Dowel Stamp, Etc
5) SURFACING:-
Generation Of Wire Frame Model Using Lines, Point, Splines , Etc, Projection Curves, Combination Curves, Helix, Boundary, Etc. Creation Of Surfaces, Extruding Surfaces, Revolving Surfaces, Blended Surfaces, Lofted Surfaces Etc. Surface Operation-Splitting Joining, Scaling The Surfaces. Constraint Extrapolating Surfaces, Converting Solid Model Into Surface Model, Datum Features, Sweep (Explicit), Application Of Surface Design Giving Fillet(Shape Fillet, Edge Fillet, Tritangent Fillet), Scaling And Affinity, Generation Of Volumes, Advance Shape Morphing Tools, Sweep With Total 28 Types Of Sweep Profile, BIW Features Etc
Need For Surface Modelling, Wire Frame And Surface Design Workbench,
Creating Wireframe Element:- Creating Circle, Creating Spline, Creating Helix.
Extruded Surfaces, Revolved Surfaces, Spherical Surfaces, Cylindrical Surfaces, Offset Surfaces, Sweep Surfaces ,Fill Surfaces, Multi Section Surfaces ,Blended Surfaces
Operation On Surface Geometry:- Joining Surfaces, Spiting Surfaces, Trimming Surfaces Etc
Surface Operation:- Creating Projection Curve, Creating Intersection Element, Healing Geometries, Disassembling Element, Un Trimming A Surface Or A Curve, Creating Boundary Curves, Extracting Geometry ,Transformation Feature Extrapolating Surfaces And Curves, Splitting A Solid Body With A Surface
Solidifying Surface Models:- Adding Thickness To A Surface Creating A Solid Body From A Closed Surface Body, Sewing A Surface To A Solid Body
Geometric Dimensioning And Tolerances :-
Catia Classes Pune Includes Fundamentals And Advance Concepts Of Geometric Dimensioning And Tolerances In Accordance With ASME Standards.
Introduction
What Is GD&T?
Why Should GD&T Be Used ?
Datum Reference Frame
Primary, Secondary, Tertiary Features & Datums
Datum Feature Vs. Datum Plane
Datum Plane Vs . Datum Axis
Datum Target Sizes & Locations
Feature Control Frame
Taylor Principle (Envelope Principle)
GD&T Symbols/Meanings
Material Conditions
Maximum Material Condition (MMC)
Least Material Condition (LMC)
Regardless Of Feature Size (RFS)
Location Tolerances
Position Tolerance
Concentricity & Symmetry Tolerances
Profile Tolerance
Run Out Tolerances
Orientation Tolerances
Form Tolerances
Straightness
Flatness
Circularity (Roundness)
Cylindricity
Conversion Charts
Conversion Of Position (Cylindrical) Tolerance Zones To/From Coordinate Tolerance Zones
Conversion Of Position Tolerance Zone To/From Coordinate Tolerance Zone
Conversion Of Coordinate Measurements To Position Location Measurements
DATA TRANSLATION :- Exporting CATIA Files To The Other Neutral File Format Like IGES,
STEP, .Wrl, .Sti, Etc.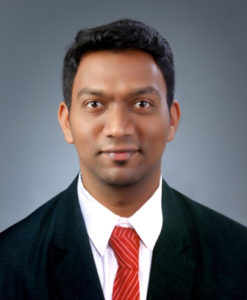 CAD Engineer
Industrial Experience – 4 Yr
Faculty For Catia. 
Buisness Development, 
Sr Cad Engineer & 
Placement Department Head
Industrial Experience – 4 Yrs
Faculty For Catia.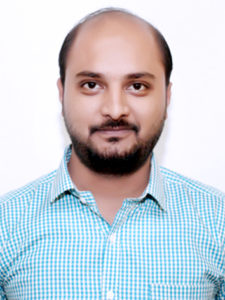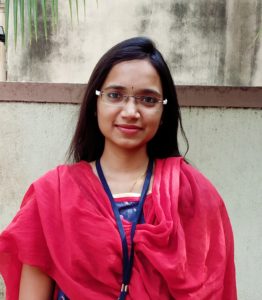 Sr. CAD Engineer
Industrial Experience – 3 yrs
Faculty For Catia.
Centre Manager
Industrial Experience – 3 yrs
Faculty For Catia.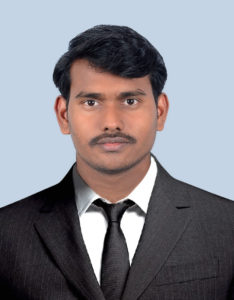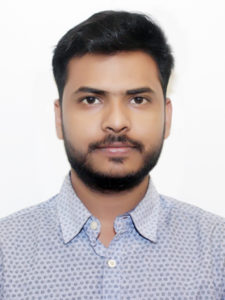 CAD Engineer
Industrial Experience – 2 yrs
Faculty For Catia.
CAD Engineer
Industrial Experience – 1.5 yrs
Faculty For Catia.